The Wedding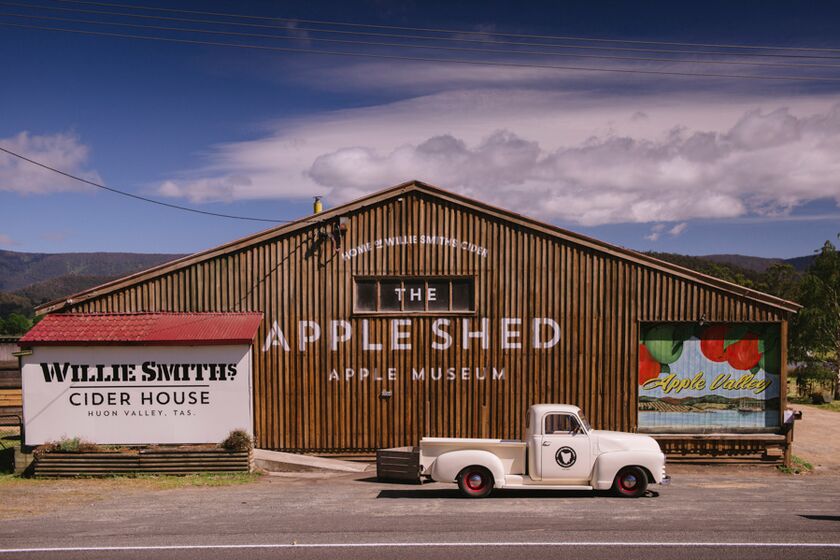 Thursday, October 18, 2018
4:15 PM
Attire: Formal (with something to keep you warm)
Ceremony and Reception
Willie Smith's Apple Shed
2064 Huon Hwy, Grove TAS 7109, Australia
Venue Arrival: 4.15pm for 4.30pm start

Venue: Willie Smith's Apple Shed is the home of Willie Smith's Cider. A large rustic barn surrounded by green pastures and old wooden outbuildings, It's a place to learn about the history of the Huon Valley and its apple industry, while enjoying food made in their kitchen from local and regional, seasonal and sustainable produce.
Weather: Please keep in mind the weather will most likely feel cooler for us Queenslanders. The venue does have heaters, but we recommend you bring an extra layer to keep you warm.
Travel: The Apple Shed is 30 minutes drive from Hobart, in the beautiful Huon Valley. We have organised buses to escort you to and from the venue. However, if you prefer to drive yourself, you are welcome to park at the venue. Further details can be found on their website: williesmith.com.au
Wishing Well
Wishing Well & Honeymoon Fund
More than just kisses so far we've shared. Our home has been made with love and care. Most things we need we've already got, and in our home we can't fit a lot. A wishing well we thought would be great (but only if you wish to participate), a gift of money is placed in the well, then make a wish...but shhh don't tell. Once we've replaced the old with the new, we can say it was all thanks to you!
For those wondering about our Honeymoon plans and next steps... Shortly after our big day we'll be heading off on a relaxing trip through Tasmania visiting Pumphouse Point, Coles Bay, Freycinet Region and Peppermint Bay before returning to Brisbane to finish renovating our house and saving for an overseas adventure in 2019.
With love and thanks, Jacqueline and Matthew.